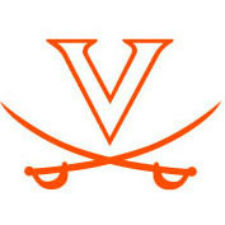 UVa. football coach Mike London announced today the Cavaliers will hold their annual Orange-Blue spring football game on Saturday, April 12 at Scott Stadium. The game will start at 1 p.m. Gates will open at 11 a.m. Admission and parking are free.
The format for the Orange-Blue Spring Game will be announced at a later date.
The Virginia baseball team's matchup with Clemson on Saturday, April 12 has been moved to a 2:30 p.m.start. The game was previously announced to begin at 1 p.m.
The Virginia football team will hold its first spring practice on Saturday, March 1. The Cavaliers will practice for one week (three practices) before taking off for the University's spring break week (March 10-14). The team will resume practices on March 18.
Virginia's practice on Saturday, March 22 will be open to the public. The practice is scheduled to start at10:30 a.m. and will beheld at Scott Stadium.
The UVa football program's annual NFL Pro Timing Day will take place on Monday, March 17. The Pro Timing Day event is closed to the public.
The athletic department's annual Shoot-Out for Cancer event will be held in conjunction with the 2014 Orange-Blue Spring Game. The event is sponsored by the athletics department's Student-Athlete Advisory Committee and the Student-Athlete Mentors and features games, food and interactive activities between children and UVa student-athletes. Proceeds from the event benefit the University of Virginia Cancer Center for research on blood related cancer therapies. This year marks the 21st time the activity has been held.