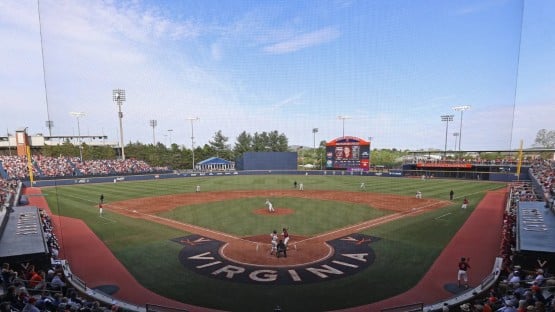 If you want into this weekend's UVA-Duke Super Regional, you're going to need to go the secondary-ticket route.
Tickets through VirginiaSports.com are sold out, aside from a limited number of student tickets, which will hit the market on Tuesday at 9 a.m., for a few minutes at best.
There may be some left over from the Duke allotment. Just depends on how many of the Duke frontrunners even know the athletics program there has a baseball team.
I'd put a link here to tell you how to get in touch with Virginia Athletics to get on whatever list they might have for those limited-availability tickets, but, no, not going to help them make any money.
Dates, game times and TV for the best-of-three series are supposed to be announced on Tuesday morning.