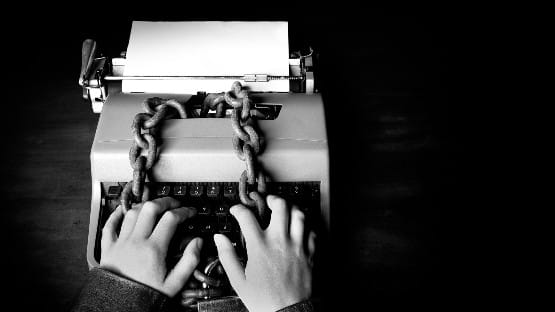 Update: AFP will be back at The Dish for this weekend's Super Regionals
Good news: I'll be at The Dish next weekend for the Super Regionals. I know this because UVA has officially charged me for a pair of tickets.
As far as I can tell, I won't be back in any kind of media capacity anytime soon. This, apparently, because of a column that I wrote about Tony Muskett that raised the ire of the folks in the media-relations office, and more to the point, we have to guess, in the AD and football offices.
I say apparently, but I'm not guessing there.
After getting word last week that our application for a single credential to cover the Charlottesville Regional had been denied, I sent a note to the SID, Jim Daves, to try to figure out what our status might be for future weekends, if the UVA team were to advance.
What I got back was an email claiming there were "space limitations" with this as the finishing line:
"I've been meaning to call you about your article on Tony Muskett. Please send me your cell."
Now, some inside baseball here: Daves already had my cell – I've been on a text-message list that he's used to inform media members of interview and practice schedule updates dating back a while now.
I took the final line of that email as a way of saying, You didn't get credentialed because of that column that you wrote about Tony Muskett.
That he hasn't yet called to talk about the column on Tony Muskett would be one indication that my instinct may have been right on there.
Another indication would be the "space limitations" thing.
I heard from reporters who did get credentialed that there was anything but a "space limitation" issue, that there were several empty seats in the press box for UVA's games this weekend, and a fan sent me a photo of the overflow area set up on the concourse behind the home-plate fan seating with one media member sitting amongst a group of fans who took the rest of the row of empties.
AFP not getting credentialed had nothing to do with "space limitations"; we were being punished for writing something that got somebody in the Virginia Athletics office upset with us.
Which, hey, that's their right, I guess.
They get to decide who they give the media seats to; I can't have issue with that.
And besides, I mean, we're only pretending these days that athletics departments are attached to an actual college or university, in the case of the University of Virginia, "a public university designed to advance human knowledge, educate leaders and cultivate an informed citizenry," according to the About page on the UVA website.
Now, I'm not going to conflate me writing a column on the football staff's concerns about a transfer quarterback's fit into "advanc(ing) human knowledge, educat(ing) leaders and cultivat(ing) an informed citizenry."
It was a column about friggin' college football, for chrissakes.
There are any number of a billion other things that are infinitely more important and worthy of getting in a lather about.
Though, OK, yes, I have been getting a fair number of emails and comments on the website from readers telling us that they like that we're not afraid to dive into the types of stories like the one about the football staff's concerns about Tony Muskett, because they don't seem to get them anywhere else.
That may be because, and I'm just speculating here, but I wonder how much there's at least an implied, You want to keep getting credentialed, you'd better play nice.
In line with that line of thinking, and again, I'm just speculating here, I'd wonder if the email from the SID linking the "space limitations" to needing to talk on the phone about the Tony Muskett column was a sort of invitation to me to show contrition, so that I could work my way back into the good graces.
If so, that was not a good approach.
Because I'm not just a sportswriter who covers Virginia Athletics; I'm also a University of Virginia graduate, with a degree in American government, my concentration within that degree being on constitutional law.
My four years on Grounds were a great grounding for the 28 years and counting that I've spent as a member of the news media since.
Whether I'm writing about City Hall or Bryant Hall, it's my job to try to figure out what's going on, ask sometimes uncomfortable questions, confront what are often uncomfortable truths.
This has earned me more than a few little-e enemies in local government and politics, mostly.
There is the one person who threatened physical violence against me over a series of critical columns about a vice mayor.
No harm, no foul on that one, so far, anyway.
If the worst thing to come out of my detailed and sometimes critical coverage of Virginia Athletics is that I don't get to sit on press row anymore, well, that, to me, says a lot more about Virginia Athletics, and the University of Virginia, and how neither lives up to the lofty ideals of advancing human knowledge, educating leaders and cultivating an informed citizenry, than it does anything else.
They can keep me off press row, but they can't stop me writing about them, is the message there.