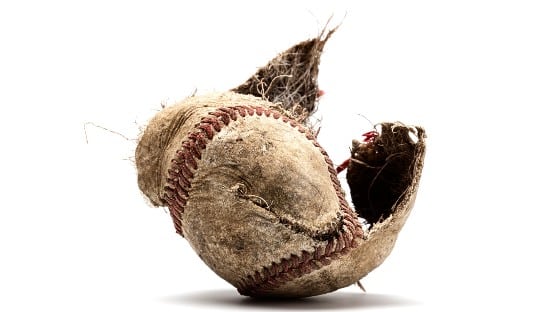 The first pitch of the Charlottesville Regional for UVA's game with Army is set for 12 noon on Friday. Augusta Free Press won't be at The Dish to report on the action.
The reason we were given on that: "space limitations."
I assume that the media-relations folks at UVA Athletics who told us we couldn't come were referring there to how the tiny press box at Disharoon Park is cramped even on a midweek day in March with a jobber non-conference foe in the visitor dugout.
So much so that, in past years, they had to open up an overflow press area on the concourse behind home plate to accommodate everybody who wanted to be there for the NCAA Tournament.
Now, to be clear, when I say everybody, I'm not referring to anything resembling a media horde.
It's college baseball, not March Madness or the CFP.
Just a relative few ink- and keyboard-stained wretches, and a relative few more with TV cameras.
I got to be well-acquainted with the overflow area at The Dish because we were never cool enough to be in the main press box for past NCAA Tournament games, which was perfectly OK – the view from behind home plate is infinitely better anyway.
I'd end up spending way too much money for my own good because of the allure of hot dogs and waffle cones a short walk away between innings, but that's another story for another day.
I can't say how it is that we moved so far down the media pecking order that we now don't even qualify to stand at a lean-to all weekend.
Maybe all the Virginia papers that are going from daily to three times a week next month are going all out this one last time.
I'd assigned staff writer Scott German to cover the regional for us this weekend because I'm scheduled to be out of town on a long-planned three-day vacation – yes, that actually happens every three or four years.
The plan from there was that we'd both be around next weekend to cover the Super Regional round, assuming Virginia got past the first weekend, and then that we'd follow the team to Omaha, again assuming things got that far.
Omaha has always been a bucket-list thing for me.
Alas.
If we can't even get a press pass for the first weekend, yeah, things aren't going to work out for us to do the rest.
I tried to get an answer on that from the media-relations folks, but that was 15 hours ago at this writing, and … no response.
I made the editorial decision to pull Scott off the game coverage this weekend because I don't think it's fair to ask him to have to cover god-awful UVA football in person all fall, but hey, just watch the first NCAA Tournament baseball games in Charlottesville in seven years on TV, watch the press conferences on YouTube, and have at it.
Nah.
I'll piece together short recaps from the box scores in my down time in D.C.
If you want to know more about what happened, you'll have to find the people they're giving the prime spots to and see what they have to say.
I doubt it's as insightful as what we'd tell you, but anyway.