The I Am Not A Loan campaign and students from the University of Virginia have launched an online campaign asking donors to register their disappointment with the University of Virginia, after its governing board made a decision to cut funding from the school's financial aid program, AccessUVa.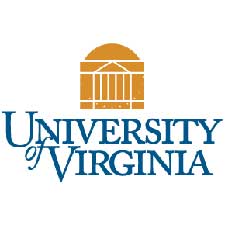 The college's move would substantially increase debt for students from the neediest families at a University that already ranks in the bottom five percent of colleges nationally
Former AccessUVa recipient Mary Nguyen Barry says that cutting funds for AccessUVA will undermine UVa's diversity and role as an engine of socioeconomic mobility.
"We try to give back to Virginia and the University that made our education possible. We contribute. We volunteer. We recruit. We lead student groups," she says.
Barry and Hajar Ahmed, a current student and AccessUVa recipient, have both sent appeals to Virginians and members of the UVa. community to "ask UVa's leadership to restore its recent cut in grant aid to talented students from low-income and working-class families" — and to not donate until the Board fulfills that promise.
Since it was announced, thousands of students, alumni, and concerned citizens have urged the Board of Visitors to reinstate its grant aid policy. Through the I Am Not a Loan campaign, they have sponsored a petition and written an op-ed asking the Board to reconsider their decision. Alumni have spoken out against UVA's changes, current students have organized several press conferences to share their own stories about AccessUVa, and even a number of Virginia state delegates have voiced their opposition.
In 2004, President John T. Casteen created the model financial aid program, AccessUVa.  Under his vision and leadership, AccessUVa capped borrowing for students from middle-income families and guaranteed talented students from poor families that they could attend UVa without incurring additional debt.  Scores of colleges followed UVa's lead.  Today, competitors like Harvard, William & Mary, and UNC-Chapel Hill all maintain similar grant aid policies.
Under a new plan, however, approved by the Board of Visitors this past August, UVa would cut back on the original promise of AccessUVa.  The school would maintain the education loan cap for prospective students from middle- and upper-middle income families. But beginning next year, students from working-class families and families living in poverty will have to borrow up to $30,000 in new debt to access a UVa education.
As students at the University of Virginia argue, financial aid for poor students should be a budget priority, not a casualty. A student from a family with extremely limited means or a young person who is the first in their family to pursue college, it's a daunting amount to borrow. Too often, it will be a decisive sum that will shut them out of UVa if it doesn't scare them away from college entirely.