Local
UVA Health patient chosen as Children's Miracle Network national advocate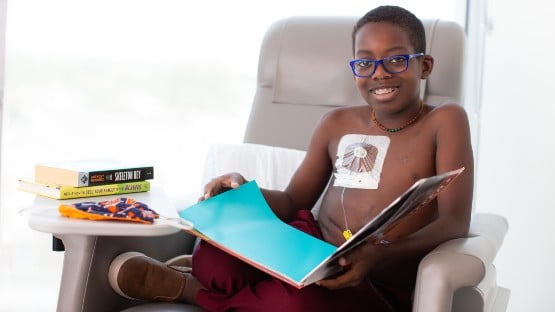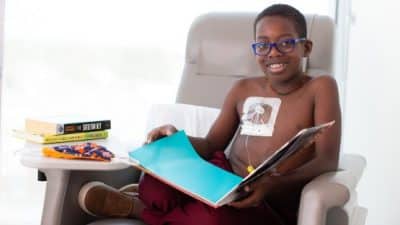 Ten years ago, Kahmari Riedl was a 3-year-old patient at UVA Children's Hospital battling serious gastrointestinal conditions.
Before UVA, Kahmari's parents, Alyssa and Jamie Riedl, brought him home from a Washington, D.C. hospital and were told to prepare for his death.
The support and care of UVA Children's expert team made it possible for Kahmari, now 13, to become a teenager who loves singing, visiting water parks and solving puzzles.
In 2023, Kahmari will share his story across North America as one of 10 Children's Miracle Network Hospitals National Champions. National advocates raise money and awareness for the 170 Children's Miracle Network hospitals in the United States and Canada. UVA Children's joined the network in 1988, and has raised more than $14 million for pediatric patients and their families through national and local partnerships.
"Over the years, UVA and Kahmari's GI team have saved his life more times than we can count. Without UVA Children's, we would not have our beautiful and thriving 13-year-old boy today," said Alyssa Riedl, who lives with her family in Culpeper County. "Being a UVA and Children's Miracle Network family is our heart and soul for us. It's helping bring more awareness to kids with rare conditions, helping them to thrive in the very communities they are growing up in, with doctors and nurses that they can build relationships with well into adulthood."
Born with gastroschisis, a hole in the abdominal wall that allows a baby's intestines to spill outside the body, Kahmari's condition led to short bowel syndrome, which can create malnutrition and weight loss. He also suffers from chronic ulcers and slow gastrointestinal bleeds which are treated at UVA Children's with monthly infusions of intravenous medications, iron and blood infusions as needed.
"It has been an incredible honor to be a part of Kahmari's life and help him through this really tough medical condition," said Dr. Jeremy Middleton, a UVA Children's pediatric gastroenterologist who leads Kahmari's treatment team. "With everyone from dieticians, nurses, teachers, social workers, doctors and child life specialists, taking care of children with short bowel syndrome is a team sport and Kahmari and his family definitely deserve the MVP award."
Kahmari calls the team at UVA Children's "my people."
"Dr. Middleton and my GI team are like my second family. They keep my guts going, keeping me out of the hospital, and have helped to give me a great life with my family," Kahmari said. "Without my GI team I wouldn't be here today."