Mark your calendars, UVa. football fans – for 2016, 2021 and 2022. The University of Virginia announced today future football dates with Illinois (2021 and 2022) and Central Michigan (2016).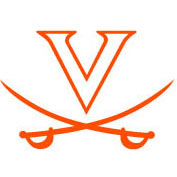 The dates for the home-and-home series with Illinois are set for Sept. 11, 2021 in Charlottesville and Sept. 10, 2022 in Champaign. It will mark the third and fourth times the teams have met, but it will be the first time the two programs have faced off in the regular season.
The exact date of the Central Michigan game will be announced at a later date.
Illinois owns a 2-0 advantage against Virginia, having defeated the Cavaliers 31-21 during the 1990 Florida Citrus Bowl and 63-21 in the 1999 Micronpc.com Bowl.
The game against Central Michigan will be the second meeting between the teams. Virginia defeated the Chippewas 55-21 in Charlottesville in the 1996 season opener.
The addition of the Central Michigan game completes UVa's schedule for the 2016 season. The Cavaliers also have non-conference contests that season at home against Richmond and on the road at Oregon and Connecticut.
The games against Illinois are the first non-conference contests UVa has announced for the 2021 and 2022 seasons.
(The kids who will play in those games are in middle school right now.)