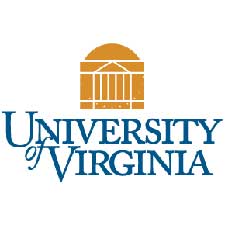 As part of its plan to enhance safety in the UVA community, the University of Virginia has contracted with international security firm G4S to provide a friendly security presence in neighborhoods frequented by students.
The primary mission of the "Ambassadors," as they will be known, will be to look out for people in vulnerable states and guide them to safety, said Lt. Melissa Fielding of the U.Va. Police, which will oversee the program.
Ambassadors will be carefully screened, unarmed security officers, clad in distinctive (and highly visible) neon-green vests. At least initially, they will be deployed in the neighborhoods to the north and east of the U.Va. Grounds – in The Corner area and in the Venable neighborhood, where many students live in apartments, rental housing and fraternity and sorority houses. (Map of coverage area here.)
G4S has provided similar services at other schools, including Virginia Tech and Virginia Commonwealth University. U.Va. officials saw the program at work at the University of Pennsylvania. "What struck me was how visible they were, how engaged they were," Fielding said.
"The safety of our students and members of the community is top priority," said Patrick D. Hogan, U.Va.'s executive vice president and chief operating officer. "These trained Ambassadors will be a great resource in an area that is home to many of our students."
To start, the program will operate two shifts, with eight to 10 locally hired Ambassadors apiece. From 7 a.m. until 5 p.m., they will be based in two posts, at the corner of 14th Street and University Avenue and the corner of 10th Street and Wertland Avenue, and will move through the Corner area on foot or on bikes.
From 5 p.m. until 3 a.m., they will set up two more outposts at Beta Bridge on Rugby Road and at the intersection of Grady Avenue and 14th Street, with additional Ambassadors on foot and bike patrol throughout the Venable neighborhood.
While the Ambassadors will work closely with University and Charlottesville police, they will serve a different role than law enforcement, seeking to connect vulnerable people with the resources they need to be safe, Fielding said. For example, they might walk a student who's alone home, summon Safe Ride or wait with them at a bus stop, she said. If medical attention is required, they could call the rescue squad; they will have a communications link to the emergency dispatch center.
Some students are reluctant to approach police officers, even when their friends are in distress, for fear they might "get their friend in trouble," Fielding said.
"Hopefully, students might be more willing to point them to an Ambassador," she said.
The Ambassadors program is intended to augment existing resources, not replace them, she said.
Students should continue to ride University Transit Service buses or call Safe Ride at 434-242-1122 if they are looking for a ride within the UTS route coverage area at night. Safe Ride operates in concert with the late-night University buses; its operating hours during the regular academic session are from midnight until 7 a.m. on Sundays through Wednesdays, and from 2:30 a.m. until 7 a.m. Thursdays through Saturdays.
Students also may call Yellow Cab's "Charge-a-Ride" service at 434-295-4131 to travel by taxi. If students do not have money to pay for the taxi service, they may show their student IDs and complete a form to be billed for the ride through their student accounts.
If students or other members of the community require police assistance, they should continue to call 911.