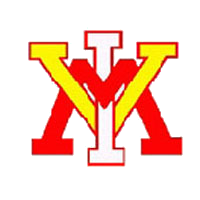 Will Connerley and Thomas Stallings homered for VMI, but the Binghamton Bearcats scored in four of the first five innings en route to a 13-6 victory over the Keydets in non-conference baseball action Monday afternoon at Gray-Minor Stadium. Binghamton prevailed in the series, two games to one.
After Binghamton (3-6) scored two runs in the first inning off Brandon Barbery, Stallings homered over the scoreboard in left-center field to tie the game, 2-2. The visitors answered with five runs in the third, however, and tacked on one in the fourth, three in the fifth and two in the ninth en route to the win.
The Keydet pitchers were touched for 15 hits on the day, including nine surrendered in 3 2/3 innings of work by Barbery, who suffered the loss to drop to 1-1 on the year. The VMI defense also struggled, committing four errors on the afternoon.
Anthony Grillini (1-0) picked up the victory in relief for the Bearcats, as starter Jake Wloczewski was knocked out in the fourth after allowing four runs, all earned, on six hits. One day after committing four errors in a 15-4 VMI win, Binghamton had only one Monday.
With the score tied at 2, Binghamton opened the game up in the third against Barbery. A two-run double by Eddie Posavec, along with a RBI single by Reed Gamache and a two-run single by Brian Ruby gave the Bearcats a 7-2 advantage.
The Keydets got a run back on a Tharp RBI single in the bottom of the inning, but Paul Rufo walked to force in a run in the fourth to push the margin back to five. Connerley homered to lead off the fourth and knocked out Wloczewski, but VMI was held to two runs the rest of the way.
The visitors, meanwhile, added three runs in the fifth, including a two-run double by Skidmore and another two in the ninth on his two-run home run that capped the scoring.
Offensively, the Keydets were led by Jordan Tarsovich, who went 3 for 4 with three doubles. Stallings, Connerley, Ray Lopez and Tharp all had two hits apiece, while Posavec went 4 for 6 and Skidmore went 3 for 4 with five RBI for the Bearcats.
VMI baseball is scheduled to return to action Wednesday, when the Keydets host the Dukes of James Madison at Gray-Minor Stadium. Game time is set for 4 p.m.