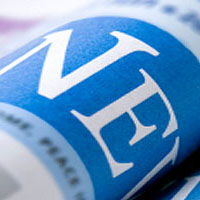 The Virginia Horse Center, host of the Rockbridge Regional Fair, which runs July 16-19, has announced that Sherwood Amusements will be furnishing the rides this year, doubling the number from past years.
If you prefer your ride with four hooves, the Southern States Horse Show will be held during the fair. This year, classes have been added for Walking Horses and Mountain Horses and 4H members. The popular Draft Horse Show will be held in the Coliseum on Saturday evening at 7:00 PM. Admission to the Draft Horse Show is $5.00.
The Farm Bureau will be holding their Jim Weaver Truck and Tractor Pull on Saturday. The truck pull starts at 6:00 PM.
For fans of the home and farm arts, We have a great Art show, Quilt Show and Horticulture Show in the Appomattox Mezzanine. Open Homemaking and Open Produce sections of the fair continue to grow. This year prize money will be awarded in addition to ribbons.
The 4H has increased their interactive barn and added a science Fair event, titled "Imagination/Innovation/Information".
Music lovers won't be disappointed in this year's Fair. Country legend John Anderson will be appearing on Thursday, July 17 with Rockbridge County's own SaraJane McDonald opening. On Friday evening, up and coming talent Colton Pack will be performing. Fairgoers who want to provide their own music can join in the Karaoke on Wednesday, and compete for cash prizes.
If you come to the Fair to eat, don't despair, The Rockbridge Regional Fair has you covered. From The Virginia Eagle's Beer Garden to the Fireman's Superman Chicken Challenge where the local fire departments can come show off their grilling skills, there will be plenty of refreshments available.
For more information on the Rockbridge Regional Fair, contact the Virginia Horse Center at 540.464.2950. You can also visit the Rockbridge Regional Fair page on Facebook.