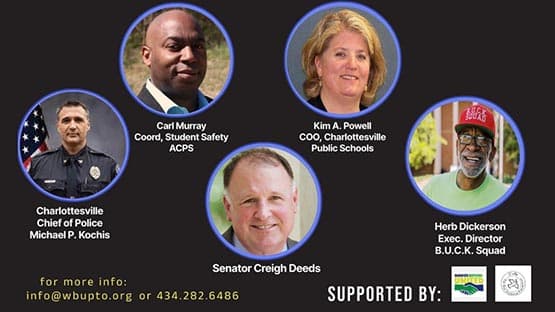 A town hall meeting will be held tonight at 6 p.m. at Buford Middle School in Charlottesville.
"Empowering Families: Keeping our Community Safe from Gun Violence" will be the topic of the 90-minute forum.
Special guests include:
Sen. Creigh Deeds
Michael P. Kochis, Charlottesville Chief of Police
Kim Powell, COO, Charlottesville Public Schools
Carl Murray Coord, Student Safety, Albemarle County Public Schools
Herb Dickerson, Executive Director, B.U.C.K. Squad
Buford Middle School is located at 1000 Cherry Avenue in Charlottesville.
For more information, contact (434) 282-6486 or [email protected]