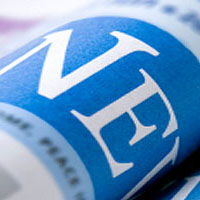 A tiny house built with the environment in mind, solar panels built with the latest technology and electric cars will be among items on display noon Sunday, Oct. 7, at the first Harrisonburg-Rockingham Sustainable Energy Fair at 1401 Technology Drive.
In addition to the displays, fair attendees will have an opportunity to try out the electric cars; hear presentations on sustainable design and building projects; and on the benefits of distributed solar power for Virginia. Staff from the Center for Wind Energy at JMU will take questions on the current status, recent progress and general feasibility of wind energy across Virginia.
Fair participants are also invited to go on the second annual Harrisonburg-Rockingham Solar Home Tour, held in conjunction with the 2018 National Solar Tour, from 2:30-5 p.m. Tour participants are encouraged to ride bikes or carpool to the homes on the tour.
Vendors participating in the fair include:
Soil Cycles, a bicycle-powered compostable-waste pickup service that provides doorstep kitchen waste collection in buckets provided by the service;
Virginia Clean Cities, a Department of Energy program that promotes alternative fuel transportation in order to reduce dependence on imported petroleum products
Several organizations promoting solar energy and other forms of environmental stewardship.
The fair is hosted by the Center for Wind Energy at James Madison University. For more information, see the event website.