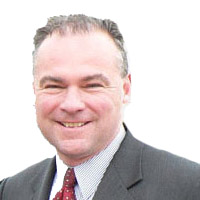 U.S. Senators Tim Kaine, Chairman of the Senate Foreign Relations Subcommittee on Near Eastern and South and Central Asian Affairs, and member of the Senate Armed Services Committee, and Angus King, a member of the Senate Armed Services and Intelligence Committees, were in
Afghanistan
the past two days visit with U.S.
troops
and U.S. Embassy personnel, as well as meet the leaders of the new Afghan government. The Senators were the first members of
Congress
to meet with Afghan President Ashraf Ghani and
Chief Executive Officer
Dr.
Abdullah Abdullah
.
The senators spent time with servicemembers and constituents in Kabul and Bagram Air Field to discuss their mission and thank them for their service and dedication. They also met with Afghan special forces at
Camp Moorehead
and spent time with Ambassador McKinley and
International Security Assistance Force Commander General Campbell
to
hear
the latest on the political and security situation, as well as the
military
mission in
Afghanistan
.
In meetings with President Ghani, Dr. Abdullah, and Minister of Defense Mohammadi, the Senators thanked the officials for signing the Bilateral Security Agreement so quickly, discussed economic and security challenges, and explored ways the U.S. can continue to work with
Afghanistan
to sustain progress through an enduring partnership.
Senators Kaine
and King were encouraged to see the new government's swift progress in beginning to implement its reform agenda. The Senators also thanked
President Ghani
and Dr. Abdullah for their historic decision to form a unity government in the interests of all Afghans.
During dinner with Afghan civil society members, the Senators were heartened to
hear
about the numerous advances in Afghan society over the past 13 years, especially in the
health
and
education
fields, and for Afghan women.