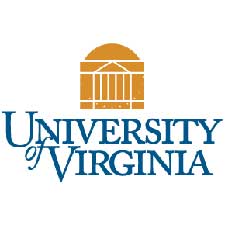 This semester, 14 University of Virginia architecture and landscape architecture undergraduate and graduate students spent 10 days on Norwegian Arctic islands 800 miles north of the Arctic Circle, learning how to design for a harsh, dynamic environment that many see as the next great frontier of development.
Assistant architecture professor Matthew Jull and landscape architecture lecturer Leena Cho planned the trip to involve students in international conversations about sustainably developing the Arctic as sea ice recedes, shipping routes open and demand for natural resources and tourism grows.
Cho and Jull lead the Arctic Design Group, a UVA research effort encompassing the School of Architecture, the School of Law and the Department of Environmental Sciences. It is one of only a handful of efforts worldwide that are proactively developing strategies for the future of Arctic cities, towns and landscapes.
"There are many meetings involving the future of the Arctic from a business or political perspective, but few thinking about design or the built environment," Jull said. "We accept that the Arctic is going to be developed and is already experiencing the effects of climate change. The question is: how can architecture mediate that transformation and create a better future?
"Because of the remoteness and scarcity of materials and energy, our research is teaching us a lot about developing strategies for designing more sustainable cities and buildings, not just in the Arctic, but in other climates."
Cho and Jull's students participated in a semester-long design studio examining design challenges in the Arctic and developing their own plans for buildings and urban landscapes. Jull and Cho knew the impact would be limited unless students could see the Arctic for themselves.
"The Arctic environment is very different from what we are used to – the ground is frozen but constantly shifting, the temperature extremes can radically transform the environment and the sun is absent during winter months," Cho said. "It can be pretty difficult to grasp what it is actually like there without experiencing it firsthand. It was really important for us that our students visit there, to fully take in the physical and sensorial implications of living in the north, in order to come up with a more responsive design."
Several grants enabled the group to travel to Svalbard, an island off the coast of Norway that is the northernmost destination of any commercial airline. Unlike most of Scandinavia, Svalbard is strictly free enterprise with few social programs – no welfare, no elderly care and limited medical care. Because the Svalbard Treaty allows other countries to use the land for economic development, the island has become a destination for international industry – mainly coal mining – and scientific research. It has also become something of a tourist destination for those eager to see Arctic landscapes before they are altered by climate change – and changes are already evident.
While students were in Svalbard, temperatures were transitioning from the fall to winter season, ranging from 20 to 30 degrees Fahrenheit with varying precipitation and wind conditions. Temperatures can drop as low as minus-40 in midwinter. The group traveled to each of Svalbard's three major towns, accompanied by an armed escort to ward off polar bears. To encourage careful and meaningful observation, Cho and Jull asked students to log observations, sketch designs and produce three short videos every day, recording phenomena they observed.
Students also used the trip to research their individual, semester-long projects.
"With any architecture project, you have to visit the site to really have an understanding of how it will work, so it was amazing to see the landscapes and how people live," third-year architecture student Matthew Johnson said. "The scale of the landscape and the emptiness of it was amazing and overwhelming."
Johnson researched the design of building envelopes, the exterior surface of buildings. He studied how buildings on Svalbard responded to the unique challenges of the Arctic climate and how design improvements might make the buildings more sustainable or user-friendly without losing insulation.
Landscape architecture graduate student Scott Shinton used his time in Svalbard to examine soil contamination at abandoned coal mining sites, developing strategies for protecting the local water supply and converting the sites into recreation areas and other public assets.
"I did not realize how large the contamination problem is and, considering the projected growth of tourists and residents to the island, how much larger it will become," Shinton said. "It is harmful not just to the ecosystem, but to potential development over the next 50 years."
Johnson, Shinton and the 12 others on the trip are among few students in the world – especially undergraduate students – who have been able to study Arctic architecture and cities firsthand.
"Not a lot of people are asking questions about this environment in the architecture world, let alone in an education setting," Johnson said. "Professor Jull and Professor Cho are really charting a new path."
Cho and Jull hope to continue taking students to the Arctic. They are also eager to expand the scope of the Arctic Design Group. Cho and Jull's group has been active in developing collaborations with colleagues who have designed communities in Siberia, Canada and the Scandinavian north. They are also partnering with indigenous Alaskan tribes to develop community outreach programs, and have begun to address designs that can prevent or withstand the flooding and collapse that is increasing as the permafrost thaws.
Some of the group's work has been picked up by the Center for New American Security in Washington, which develops national security and defense policies.
"Through images, mapping and strategic planning, we can provide a framework for policymakers to think about the way in which these areas can be developed and transformed," Jull said. "The Arctic is 6 percent of the earth, 5.5 million square miles directly affecting at least eight countries. It is so important to use our collective knowledge of design to catalyze strategic planning on a continental scale."