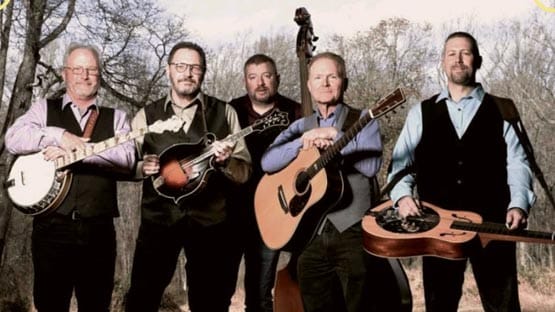 The Country Gentlemen Tribute Band returns to Court Square Theater in Harrisonburg on Saturday, March 11, at 7:30 p.m.
A homage to one of the most influential bands in bluegrass history, The Country Gentlemen Tribute Band faithfully recreates tunes once thought to be lost for the ages.
The performance features Mike Phipps on guitar with "Charlie Waller" sound-alike vocals, David Propst on mandolin and vocals, Lynwood Lunsford on banjo and vocals, Eric Troutman on upright bass and vocals and Geoff Gay on dobro and vocals.
Doors open at 7 p.m.
Court Square Theater is located at 41-F Court Square in downtown Harrisonburg.
Advance tickets are $20 or $25 at the door and are available at courtsquaretheater.org.