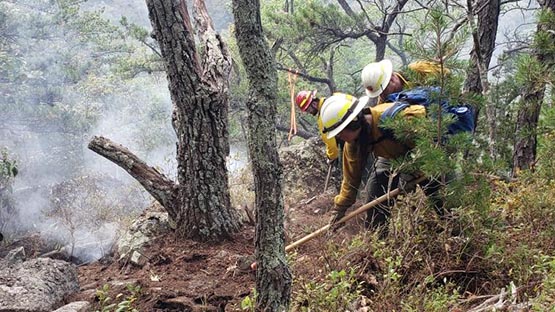 National Park Service and Virginia Department of Forestry firefighters are actively working to contain a fire burning in the Millers Head area of Shenandoah National Park.
At this time, crews are working to establish a fire line. Firefighters have contained about 10 percent of the fire.
The approximately two-and-a-half-acre fire is in steep and rocky terrain and continues to smolder in timber and leaf litter.
Initial reports indicate the wildland fire, which started late afternoon on Friday, is naturally caused.
Park structures are not affected by the fire, and all park trails and facilities are open.
Updates are available online on Facebook and Instagram.