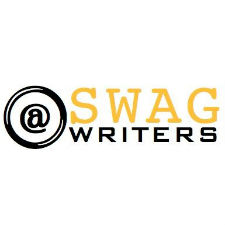 April is Poetry Month! SWAG Writers (The Staunton, Waynesboro, and Augusta Group of the Virginia Writers Club) Reading Series continues in April with a reading by poets John Most, Sara Robinson, Jeffrey Schwaner, and Angela Marie Carter. The reading will take place on Thursday, April 17 at 7 p.m. at The SPACE, 107 E. Beverley St., Staunton. The reading is free and open to the public. Books will be available for purchase. Refreshments will be served.
This event is the latest public reading sponsored by SWAG organizers who hope to elevate the profile of area writers and promote the literary arts in Staunton, Waynesboro, and Augusta County by providing a forum for local and visiting authors to share their work. The group is made up of professional, aspiring, and hobby writers who also host a monthly mixer where members meet to network and socialize and read short excerpts of their work at an open mic Writers interested in joining the group can contact Cliff Garstang at [email protected].
About the Featured Authors:
Born in Covington, Virginia, John Most studied at the University of Virginia before earning his PhD from the European Graduate School. He is the author of Field, Persephone, and Atelier. He founded and edited the little magazine Call: Review. And he has taught at Virginia Commonwealth University and the European Graduate School. He lives in Crozet, Va.
Sara M. Robinson is poetry columnist for Southern Writers Magazine and poetry editor for the premier issue of Virginia Literary Journal. In addition to publication in various anthologies and journals, she is author of Love Always, Hobby and Jessie(2009), Two Little Girls in a Wading Pool(2012), A Cruise in Rare Waters(2013), and Stones for Words(2014). Her workshop published its inaugural anthology, We Grew Wings and Flew, in 2014. She lives in Charlottesville, Va.
Jeff Schwaner lives in Staunton, Virginia with his wife and three children. His work has been featured recently in the New Orleans Review, and his most recent projects include the broadside "Drop Everything" (April 2014) and the haiku coaster set "Night Walk on Cape Cod" (Fall 2013), both letterpress projects from St. Brigid Press.
Angela M. Carter, a poet, motivational speaker, and artist, writes about the topics that many are silent about. Her full-length poetry memoir, Memory Chose a Woman's Body (Unbound CONTENT) is to be published in late May 2014. She has lived in many places, including abroad, but has settled in Harrisonburg, VA, with her husband, two daughters, and two dogs