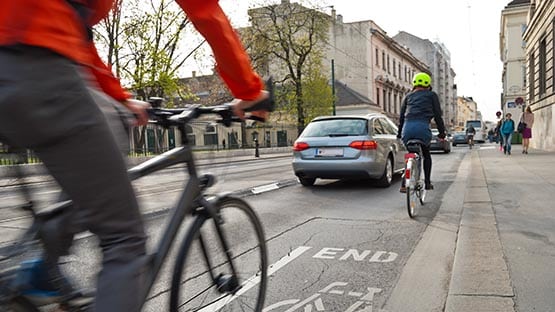 Bicycle infrastructure in the city of Staunton will be the focus of a public forum on Monday, Sept. 25, 2023.
The public is welcome to provide input on bicycle infrastructure planned along West Beverley Street in the Training Center at the Central Shenandoah EMS Council, 2312 West Beverley Street, Staunton, at 6 p.m.
Timmons Group will design bicycle infrastructure along West Beverley Street in accordance with the Staunton Bicycle and Pedestrian Plan, to be implemented with a repaving of the street. The project will include repurposing vehicular travel/turn lanes where possible on West Beverley Street to allow for the implementation of bicycle facilities within the existing pavement section.
Representatives of the Timmons Group will present information on the proposed bicycle infrastructure improvements and receive public comments on the changes to West Beverley Street.
Questions about the forum and proposed infrastructure changes should be made to Senior Planner Rodney Rhodes at 540-332-3862.