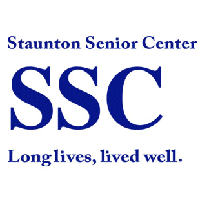 There were over a dozen new faces at Staunton Senior Center for its open house.
Some were tempted from the apartments upstairs to free ice cream and a terrific speaker – Kanika Davis, Ms. Wheelchair Virginia 2014-2015. Davis spoke of a childhood accident that left her paralyzed and how she made through that trauma to face the world in a positive manner.
Performing in the morning was "Wheelhouse," a threesome of musicians from Staunton, and in the evening, Teresa Whitesell sang and played guitar to a small, appreciative and dancing crowd. A couple of gentlemen dropped in without realizing there was an open house and stayed for over an hour enjoying the cooking demonstration by the staff of Emeritus and donated eats.
Thanks go to Lori Pullin, Lala Putnam, Shirley Baird, Bonnie Ritter, Marilyn McGonigal, Andrea Oakes, Phyllis Whetsell and Michael Thompson for their donations and volunteer time. Apologies if anyone was forgotten!
More online at www.StauntonSeniorCenter.org.