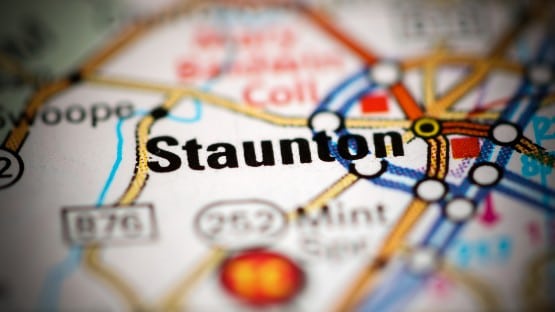 Staunton Schools will host its first ever Kindness Matters Walkathon on Saturday, September 30, 2023.
Parents, students and community members are invited to join at the Staunton High School track from 9 to 11 a.m. to celebrate the Staunton Kindness Challenge, a campaign started by the school system in 2021. The challenge spreads goodwill, good deeds and good vibes in schools and the community during the pandemic, and also serves as a fundraiser for The Kindness Fund, which supports kindness initiatives throughout the division for students and families in need.
This year's theme is "Kindness Grows Here," with a focus on kindness to self, others and the planet.
"The walkathon is an activity that encourages kindness to self and the planet by supporting good health and getting outside to enjoy the outdoors," Staunton Schools Superintendent Dr. Garett Smith said. "It's also the kickoff to our Kindness Week, Oct. 2-6. We hope our families, community partners and all those who believe in spreading kindness will join us for this exciting event."
Registration is $25 per adult and includes a Kindness Matters bag, wristband, yard sign and t-shirt. Children are admitted free. Registrants sign up to walk for the school of their choice, and the school with the most laps logged per capita gets a special trophy to display throughout the school year.
The event will also include the following family-friendly activities:
Rev Your Bev and Grow Yourself Snack Stations: Build your own healthy snack and make fruit waters with the SCS Nutrition Services team. Participants will receive a color-changing cup for their participation.
Kindness Craft Station: Make art, notes and crafty gifts for public servants, family and friends with the YMCA Youth Volunteer Corps.
Grow Pod Giveaway: Participants can pick up a free grow pod to start seedlings indoors for their home vegetable garden from Ware Elementary School's Environmental Club.
Local business sponsorships are needed to support the Walkathon and Kindness Week Oct. 2-6 (schedule TBA) with prize giveaways. Anyone interested in sponsoring the walkathon or Kindness Week may email [email protected] or call Ruth Jones Turner at 540-332-3920.