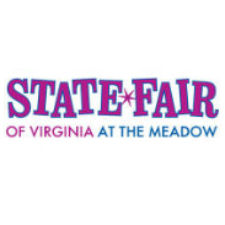 The charismatic Peppas of VCU and the inaugural Latin Music Festival are two of many highlights that will grace the Taste The Local stage at the Triple Crown Amphitheater during the 2014 State Fair of Virginia.
They will be joined by more than 60 other acts, including the daylong State Fair of Virginia Fiddle and Banjo Competitions on Oct. 4 and Chesterfield County's Senior Idol winners and finalists on Oct. 1.
All of that is in addition to a full slate of regional and national acts on the fair's Festival Stage.
The award-winning Peppas, known nationally for their high-powered, energetic jazz, rock and other genres, will perform at 6:30 p.m. on Oct. 1. Led by director Ryan Kopacsi, the group performs during Virginia Commonwealth University home basketball games and at other VCU athletic events.
The Peppas have appeared at public venues in Houston, New York and Charleston, S.C. They won the 2011 NCAA Battle of the Bands competition and have garnered a number of other awards. For the past two years they have appeared on NBC's Today Show.
The first-ever Latin Music Festival will feature Virginia dancers and bands beginning atnoon on the fair's final day, Oct. 5. The lineup includes Ban Caribe, Timbason la Original and Dancing Diana with Brickhouse. "We want to make this an afternoon of Latin culture—infectious rhythmic music, dancing and foods, held in a great family atmosphere," said Greg Hicks, State Fair vice president of communications.
The Fiddle and Banjo Competitions are returning after a three-year hiatus. On-site registration will begin at 10 a.m. on Oct. 4. Open and youth fiddle competitions will start at11:30, followed by open and youth banjo competitors at 3 p.m. Competitors may perform bluegrass, old-time, Irish, Scottish, country and other styles. Winners will receive cash prizes as well as blue ribbons, depending on their finishes.
Classics from Frank Sinatra, Dean Martin and others from that bygone era will come to life when performed by an array of Chesterfield Senior Idol contestants and winners. The talents of these local seniors help the Shepherd's Center of chesterfield county by assisting other seniors in need.
In addition, Richmond area award-winning folk singer-songwriter Alex Norman will make her second appearance at the amphitheater. She has captured a number of songwriting and performance competitions in Virginia, including several at Ashland Coffee and Tea. She will perform at 4 p.m. on Sept. 27.
"We learned first-hand last year of the wealth of musical talent across Virginia," Hicks said. "That revelation is being reinforced this year as we continue to discover this treasure trove of music from virtually all corners of the state.
"Nearly every musical genre—from folk to country to rock, bluegrass, Christian, gospel and Latin—will be on stage at some point during the fair. We have a diversified mix of established and up-and-coming artists."
To give performers a more prominent location, the Triple Crown Amphitheater has been moved to the picturesque lawn in front of Meadow Hall in the fair's Harvest Landing area. "This will be a stellar location for the artists and spectators, with lots of green grass and shade trees," Hicks said.
A full schedule, including some samples of the music, is available atStateFairVa.org/Entertainment/Local_Music.aspx.
This year's State Fair of Virginia will open Sept. 26 and run through Oct. 5. Information is available at StateFairVa.org.
General admission includes access to all concerts, performances, exhibits and demonstrations but does not include rides. Ride tickets and single-day Unlimited Ride Wristbands will be available for purchase at Ride Ticket Booths in the Midway and Kidway areas. Requirements for rides and some attractions include height, weight and whether a child must be accompanied by an adult. Those requirements will be displayed at each ride and attraction, as well as at the Midway Customer Service booth.
Ride tickets are $1 each or $20 for 25. Individual rides require two to six tickets.
A single-day Unlimited Ride Wristband will be available for $21 on Fridays, Saturdays and Sundays and $15 Monday through Thursday.
Visit StateFairVa.org/tickets for all available discounts and ticket options and to purchase tickets online. Single-day admission tickets are available at BB&T locations in the Richmond, Charlottesville, Fredericksburg and Petersburg areas; Martin's Food Markets in the Richmond, Ashland, Tri-Cities and Williamsburg areas; Call Federal Credit Union branches; and the Caroline County Visitor Center.
Parking at The Meadow Event Park is free.
The State Fair of Virginia is held each fall at its permanent home at The Meadow Event Park in Caroline County. The fair's mission is to increase agricultural and natural resource awareness and interest through educational programs, exhibitions and competitions in a fun, family-friendly setting.