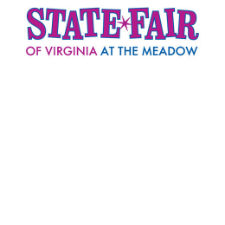 A fast flurry of activity awaits visitors to this year's State Fair of Virginia. From the crashing, smashing Demolition Derby to the high-flying stunts of the King BMX Stunt Show riders, fair organizers are promising an action-packed 10 days. The racing pigs of Rosaire's Royal Racers take to the tray and vie for 'top hog' status. Chips will fly from the chain saw of sculptor Ben Risney of Masters of the Chainsaw. And daring dogs will flip and fly to catch discs out of the air in the K9s in Flight performances.
The demolition derby is back for two nights of metal-crunching excitement in the Thrill Pit on Oct. 4 and 5. And fairgoers who missed Rosaire's racing pigs in recent years will have a 'swine' time cheering on their favorite oinker. Professional rodeo on the evenings of Sept. 30 and Oct. 1 will feature fast-paced bull riding, calf roping and barrel racing.
In addition, fairgoers can don a uniform and become firefighter 'trainees' during an entertaining and educational firefighter show, watch alligator wrangler Kachunga wrestle a 300-pound 'gator with his bare hands, or witness a snake handler interacting with live rattlesnakes at the West Texas Rattlesnake Show.
Audience members will be amazed by magician/hypnotist Lance Gifford and thrilled with wood chopping, crosscut sawing and log rolling at the Great Lakes Lumberjack Show.
As fairgoers roam The Meadow Event Park, they're likely to meet up with a colorful cast of roving entertainers. There's human statues Blu and Statue Lady Oh La, who catch visitors off guard when they move, and Izzie the Fairy and Glitter the Dragon, who spellbind guests with fairy tales. Nine-foot-tall stilt-walker Zakari will tower above the crowd, and Willy's Washboard Jamboree will roam closer to the ground, entertaining visitors with rhythm.
The 2014 State Fair of Virginia will open Sept. 26 and run through Oct. 5. Information is available at StateFairVa.org.
The State Fair is held each fall at its permanent home at The Meadow Event Park in Caroline County. The fair's mission is to increase agricultural and natural resource awareness and interest through educational programs, exhibitions and competitions in a fun, family-friendly setting.