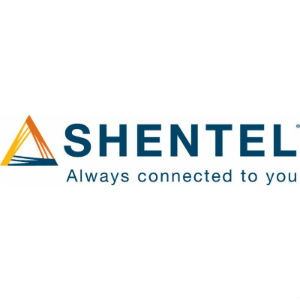 Shenandoah Telecommunications Company today announced it has reached an agreement to acquire nTelos Holdings Corporation, a provider of wireless communications services in portions of Virginia, West Virginia, Maryland, North Carolina, Ohio, Pennsylvania and Kentucky.
In a separate transaction, Shentel is amending and expanding its affiliate relationship with Sprint.
As part of the acquisition, Shentel will acquire all of nTelos' stock and operations, including wireless network assets, retail stores and approximately 298,000 retail subscribers. Shentel will convert approximately 290,000 nTelos retail wireless customers into Sprint branded affiliate customers, and an additional 8,000 nTelos retail wireless customers into Sprint branded retail customers.
Upon closure of the transaction, nTelos customers will be transitioned to the Sprint brand and will increase Shentel's wireless customer base in the region to over one million. As a Sprint affiliate, Shentel has exclusive rights to provide Sprint wireless service to its markets. nTelos customers will begin to receive account information and billing information under the Sprint brand after the transaction closes, which is expected later this year.
"This is an exciting time for all of the members of the Shentel team," said Christopher E. French, President and CEO of Shentel. "This transaction significantly expands the scope of our wireless business, increases our customer base, and further strengthens our partnership with Sprint. The transaction positions Shentel as one of the top six (6) public wireless service providers in the United States and the leading provider of Sprint PCS-branded wireless communications services in the mid-Atlantic region. We look forward to welcoming nTelos customers and employees to our team."
Shentel is committed to investing over $300 million to continue and accelerate the 4G LTE upgrade and expansion of the existing nTelos wireless network. The investment will result in significantly better wireless voice and data service for customers in that region.
As part of the expansion of the network, Shentel is committed to adding an additional 150 coverage sites, which will provide an enhanced and more complete network for Sprint customers. In addition, nTelos customers will benefit from expanded innovative service plans and handset options offered by Sprint.
Shentel plans to convert approximately 38 nTelos retail stores to the Sprint brand upon closure of the transaction. In addition, Shentel will assume control for seven (7) existing Sprint retail locations in the market.
Shentel is committed to providing ongoing communications as the transaction moves toward closure and the integration activities begin. The company launched a special website – www.WelcometoShentel.com – dedicated to providing up-to-date information on the transaction and integration activities.
About Shenandoah Telecommunications Company: Shenandoah Telecommunications Company is a holding company that provides a broad range of telecommunications services through its operating subsidiaries. The Company is traded on the NASDAQ Global Select Market under the symbol "SHEN." The Company's operating subsidiaries provide local and long distance telephone, Internet and data services, cable television, wireless voice and data services, alarm monitoring, and telecommunications equipment, along with many other associated solutions in the mid-Atlantic and Southeastern United States.