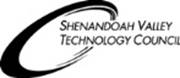 Press release from the Shenandoah Valley Technology Council
Join the Shenandoah Valley Technology Council on September 18th for our annual Fall Tech Mixer.
Hosted by the SVTC's Board of Directors, this is our fall networking event. Come out and join current and potential members as they mingle and network. It's our treat – appetizers are 'on us' … the food is fabulous and coconut shrimp will definitely be on the menu again! Drinks are Dutch treat. Come and find out what the SVTC is doing as an organization ,and what our members are doing individually.
The Shenandoah Valley Technology Council is a non-profit membership organization serving the greater Shenandoah Valley of Virginia by helping technology businesses in the area succeed and grow.
LOCATION: Beyond Restaurant, 50 Water Street, Harrisonburg, VA 22801; Time: 5:30pm-7:30pm.
PARKING: in the Water Street Parking garage across the street
REGISTRATION (recommended):  online at www.svtc-va.org