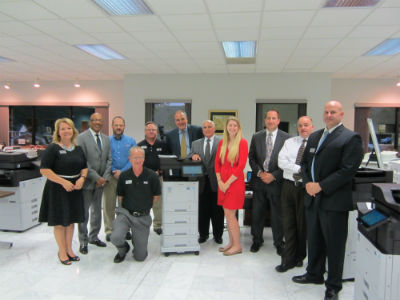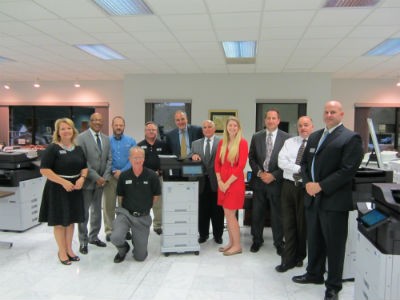 Shenandoah Valley Office Equipment in Staunton announced today that it has added Samsung to its list of manufacturer product offerings. The business move adds four jobs to the staff at SVOE, which projects a 30 percent growth in annual revenues with the addition of Samsung to its roster.
"We're very proud to partner with Samsung," said Tim Hebb, the owner of Shenandoah Valley Office Equipment, which was founded in 1934 as a Royal typewriter repair business.
Now operating out of an 18,000-square-foot space on Green Hills Drive, SVOE serves the information technology needs of clients throughout Shenandoah Valley and Central Virginia.
The company has had record-breaking revenues each year since 2008.
The business stability of SVOE made it an attractive partner for Samsung, whose new product offerings include the first tablet-controlled MFP.
"In our mobile world, everything is done with our phones. These printers and copiers are all mobile-ready, so you can actually scan, email and print from your phone," Hebb said.