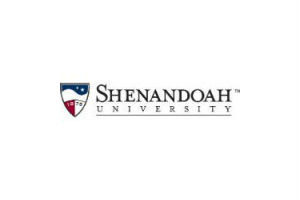 Shenandoah University is one of 23 higher education institutions that will participate in Virginia Private College Week, hosted by the Council of Independent Colleges in Virginia, from July 25-30.
Shenandoah University and other participating institutions will offer campus tours and information sessions about academic programs, admissions, financial aid and student life. College officials will address some of the common myths about the cost of a private college education.
"VPCW is a terrific week for families to visit and get a feel for different colleges and universities. College campuses are beautiful right now, and a little quiet, so high school students and their parents can get a great initial look and learn more about the colleges they visit," said Jean Swartz, Shenandoah University senior executive director of new student enrollment. "The campus tour is usually a big plus for families who just want to get a 'feel' for different colleges and begin that college search process."
Swartz said that Virginia Private College Week is designed to allow families to easily visit multiple colleges.
Prospective students who visit at least three institutions during the week will receive three application fee waivers. Students may use these waivers to apply to any three participating CICV colleges for free. In addition, those who visit at least three colleges will be entered in a drawing to win one of five $100 Amazon gift cards.
"Visiting campuses in person is one of the most important steps in the college search process," said Robert Lambeth, president of CICV. "I encourage parents to explore which college will be the best fit for their son or daughter, and I want to reassure them that a quality education at a Virginia private college is affordable and within reach."
Shenandoah is offering twice-daily sessions Monday-Friday at 9 a.m. and 2 p.m., and one session at 9 a.m. on Saturday, July 30.
Register to visit Shenandoah University at su.edu/admissions/future-first-year/visit/vpcw/.
For more information about CICV and Virginia Private College Week, visit vaprivatecolleges.org