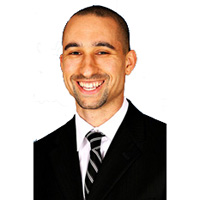 Today, the Obama campaign announced part of the pre-program at President Obama's rally this Saturday at the Siegel Center in Richmond, including VCU basketball coach Shaka Smart, who will be hosting the event.
The pre-program participants, which will be released in full tomorrow, represent a mix of grassroots supporters and political leaders, and come from all corners of the commonwealth.
"President Obama has been fighting tirelessly to rebuild our economy and create an America where everyone who works hard and plays by the rules has a fair shot at success," said Mayor Dwight Jones. "Virginians know the president has been getting the job done, from creating new jobs to keeping our nation safe, and I am looking forward to seeing thousands of his supporters gather here in Richmond this weekend showing their support."
Pre-Program Participants Include:
• VCU Coach Shaka Smart
• Richmond Mayor Dwight Jones
• U.S. Congressman Bobby Scott
• Former Governor Tim Kaine
At Saturday's rally, one of the first two public rallies of the campaign, the president will outline the choice Virginians will face in November: Are we going to move forward or go backward? Are we going to continue to turn the corner or turn back the clock and turn our backs on the middle class like the Republicans want to do.
The rally is open to the public and tickets are not required for admission. Supporters are strongly encouraged to RSVP at www.ofa.bo/rallyva and should plan to arrive early, as space is limited. Doors are currently scheduled to open at 1:45pm, although that time is subject to change.