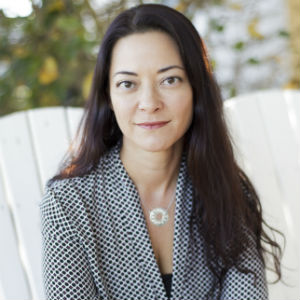 Bridgewater College has selected Dr. Leona Sevick to join the College as Provost and Vice President for Academic Affairs.
Sevick, who comes to Bridgewater with an extensive background in higher education administration, will begin on July 1, 2016. She currently works at Mount St. Mary's University in Maryland, where she is Associate Provost and Associate Professor of English. During her nine years at Mount St. Mary's, she directed and helped design the university's core curriculum, developed and implemented successful student retention programming and played a central role in the university's successful bid for reaccreditation.
"I'm confident we have selected a Provost who will build upon a great foundation to assist in us creating the Bridgewater College we envision for the future," said Bridgewater College President Dr. David Bushman. "Leona's past successes as an academic leader in higher education will serve her well here at Bridgewater College. Representatives from across campus believed her to be the right fit for our community, and I agree. She will be a great partner as we shape the academic experience for Bridgewater students for years to come."
"I am honored to serve the warm and talented students, faculty and staff who have so graciously invited me into the close community that is Bridgewater College," said Sevick. "I have dedicated my professional life to helping prepare students for success in a changing world, and I am thrilled that I can pursue this passion at Bridgewater College."
Prior to joining Mount St. Mary's, Sevick served as Assistant Academic Dean and Assistant Professor of English at Notre Dame of Maryland University. She also taught for seven years at McDaniel College. Sevick has a Ph.D. and M.A. in English language and literature from the University of Maryland. She received her Bachelor's in English from McDaniel College.
A prolific writer, Dr. Sevick is an award-winning, published poet and is a member of the Association of Writers and Writing Programs and the Modern Language Association.
Bridgewater College is a private, four-year liberal arts college located in the Central Shenandoah Valley of Virginia. Founded in 1880, it was the state's first private, coeducational college. Today, Bridgewater College is home to more than 1,800 undergraduate students.