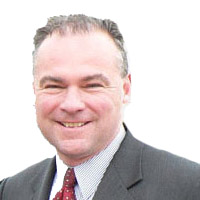 Today, U.S. Senator Tim Kaine, a member of the Senate Armed Services Committee and Chairman of the Foreign Relations Subcommittee on Near Eastern and South and Central Asian Affairs, concluded a two-day visit to Tunisia. Kaine is leading a Congressional delegation to Tunisia, Morocco and Spain. Delegation members include Representatives Loretta Sanchez (CA), Adam Schiff (CA), Albio Sires (NJ), Juan Vargas (CA) and Pedro Pierluisi (PR).
In Tunisia, the delegation met with interim Prime Minister Mehdi Joma'a, government officials, and leading politicians. Kaine applauded Tunisia's democratic journey and called for consensus and unity ahead of historic national elections this fall.  Kaine encouraged all sides to work together for all Tunisians after the elections. He also discussed ways to deepen counterterrorism cooperation and exchanged views on regional developments, including growing instability in neighboring Libya.  The delegation praised the strong ties between the United States and Tunisia, a partnership that goes back to 1797.
In meetings with non-government organizations and local business leaders, Kaine discussed the upcoming elections, Tunisia's economy, and strategies to expand bilateral trade and commerce.
The delegation also paid their respects at the North Africa American Cemetery where 2,841 American World War II servicemembers are laid to rest. Meeting with Embassy Tunis Foreign Service Officers, Kaine discussed embassy security and praised American diplomatic efforts with an important North African partner.
Next, the delegation will travel to Rabat, Morocco where they will meet with the head of government Prime Minister Abdelilah Benkirane, Minister of Education Rachid Belmokhtar, Minister of Foreign Affairs Salaheddine Mezouar, Minister of Interior Mohamed Hassad, Parliament House of Representatives President Rachid Talbi, as well as House of Counselors President Mohamed Cheikh. The delegation will also meet with civil society leaders and entrepreneurs. On Wednesday, September3, the delegation will travel to Tangier, where they will focus on expanding trade and business opportunities.   The delegation will also visit the American Legation – the oldest United States property on foreign soil – and meet with American Peace Corps volunteers.
On Thursday, September 4, the delegation will visit U.S. Naval Station Rota in Rota, Spain where they will observe joint U.S. and Spanish military exercises, tour the destroyer USS Donald Cook, previously homeported in Norfolk, and meet with servicemembers from Virginia.