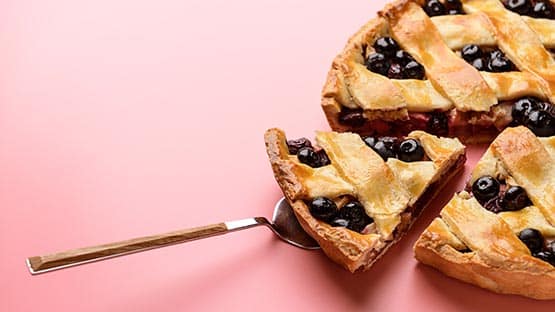 The Charlottesville Pie Festival returns on Saturday, June 10, from noon to 3 p.m. From savory to fruit pies and everything in between, pies will be judged on overall flavor, presentation, crust and traditionality/originality.
The contest will take place at the Stage at WTJU at 2244 Ivy Road.
"We're so happy to bring back an event that has been a feel-good favorite for so many. Pie enthusiasts: start your ovens," said Marijean Oldham, who coordinated the local Pie Fest from 2010 – 2016 with Brian Geiger.
Judges include:
Jamelle Bouie (NY Times)
Antwon Brinson (Culinary Concepts AB)
Rachel De Jong (Cou Cou Rachou)
Richard DiCiccio (C-Ville Weekly)
Patrick Evans (MarieBette Café and Bakery)
Gerry Newman (Albemarle Baking Co.)
Rachel Pennington (The Pie Chest)
Gretchen Stenger (CBS19)
Live music by the Richmond-based blues artist Cassidy Snider & The Wranglers will follow the pie contest playing from 3-4 p.m.
Attendance is free, but pie tastings cost $5 for three pie samples, as this is a fundraiser for WTJU.
"WTJU enriches the culture of Virginia and brings people together. We're excited to work with Marijean to celebrate our community through food and music. Plus, we just love pie," said Nathan Moore, general manager of WTJU.
Top pies will be awarded multiple gift card prizes to local shops and restaurants.
For more information or to register a pie, visit CvillePieFest.com.