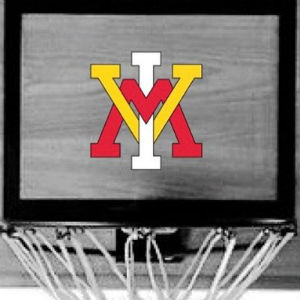 Facing league leader ETSU at home, the VMI basketball team played a strong first half but faltered in the second as the visiting Bucs left Cameron Hall with a 70-56 victory Saturday afternoon in Lexington.
The Keydets (7-17, 2-11) played a great first half in which they converted 14 shots and shot 42 percent from the field to go into the half trailing by just one point, 34-33. VMI stuck around early in the second half but went cold midway through, hitting a 6-minute patch in which the Keydets missed eight consecutive shots while ETSU (22-4, 13-0) extended its lead to 53-43 with nine minutes to play.
VMI also played without the services of one of its key players in sophomore guard Keith Smith, who sat out with the flu. The Bucs extended their conference record to a perfect 13-0 and have won 16 straight overall.
"Not enough shots went down for us in the second half-that was the story of the game," said VMI head coach Dan Earl. "I was proud of our guys' effort. We had some heads down and long faces in the locker room after the game and I told them we fought. Certainly, we got beat up on the boards but they are a long, big team.
"We competed throughout, but without making enough shots, you really stress your defense. It's tough to shoot the percentage we shot and come away with a victory. But the kids battled and I thought we took a step in the right direction."
VMI was led by sophomore guard Garrett Gilkeson, who went 5-11 from the field and 4-4 from the charity stripe.  Freshman Jordan Ratliffe made five buckets including two treys to follow up with 12 points, while Bubba Parham made three treys and a pair of free throws to finish with 11 points. Gilkeson also shined on the defensive end with four steals while forward Fred Iruafemi blocked three shots.
"It was nice to see the ball go in for Garrett (Gilkeson) and Jordan (Ratliffe)," Earl said. "Those are guys who can put the ball in the basket and I thought they had good games competing. We have guys banged up and that's college basketball at this time of year. We just have to continue to fight and grow and get some wins on the road."
The Bucs were led by Jalan McCloud's 20 points as he went 7-13 from the field including two treys and 4-4 from the free-throw line. Devontavius Payne followed with 11 and Desonta Bradford registered nine points while providing four steals on the other end. ETSU scored 30 points in the paint to VMI's 22 while the Keydets logged 20 points off turnovers to ETSU's nine.
The Keydets return to action Thursday on the road when they travel to Macon, Georgia to face the Mercer Bears. VMI will play three consecutive conference games on the road over the next two weeks before returning home Friday, Feb. 23, against Samford.