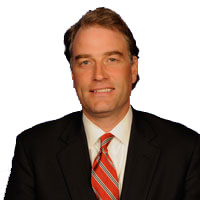 This past week, I spent time traveling throughout our district, with a particular focus on visiting schools to talk with young people about the importance of becoming informed citizens.  The decisions made in Washington will have a profound impact on their lives, and I enjoyed the opportunity to hear from these students about issues of importance to them.  I visited students in government classes in Albemarle and Forest, and I had the opportunity to meet with Future Farmers of America (FFA) chapters in Appomattox, Campbell, and Nelson Counties, as this past week was National ffa Week.  National ffa Week began in 1947 and is celebrated each year in conjunction with George Washington's birthday in recognition of his legacy as a farmer.
ffa clubs are critical to preserving and maintaining the long and rich history of agriculture both in Virginia and across the country, as their mission is to promote agricultural education among young people – the next generation of farmers.  ffa chapters use a hands-on approach to getting students interested and involved in agriculture.  Their members then share with other students and members of their communities about farming, ranching, and forestry, inspiring others to learn more about these vital industries.
Our nation owes much of its prosperity to its deeply rooted history of agriculture, and we continue to rely heavily on its significant contributions to our economy and our country.  Agriculture and forestry represents the largest segment of Virginia's economy, accounting for nearly $80 billion in annual economic output according to the Virginia Farm Bureau.
Preserving and growing our great legacy of family farming in Virginia is one of my top priorities.  When I talk to farmers across our district, it remains clear that the federal government is often out of touch with the needs of our family farmers and small agribusinesses.  Agricultural producers are substantially impacted by the tax, energy, and regulatory policies promulgated in Washington.  That is why I have promoted policies that make it easier for family farms to succeed, such as my bipartisan bill, the Preserving Rural Resources Act, which seeks to ease regulatory burdens that negatively impact farmers.
Agriculture is the backbone of our economy in Virginia, and it is vital that we advance policies that support, not hurt, our family farmers.  I commend the ffa and its members in our communities for advancing agricultural education so that the industry can grow and prosper in the hands of our future generations.
If you need any additional information, please visit my website at hurt.house.gov or call my Washington office: (202) 225-4711, Charlottesville office: (434) 973-9631, Danville office: (434) 791-2596, or Farmville office: (434) 395-0120.
robert hurt represents the Fifth District in Congress.