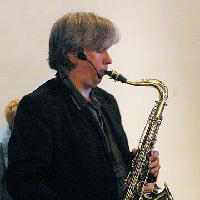 No Richard Adams Variety Show in October. It's the same weekend as Fall Foliage Festival.
The Richard Adams Variety Show is held the 2nd Friday of each month (September-June).
The November show tentatively has the ever popular Judy Chops coming on to do their unique view on music. Bill Martin is returning as co-host after a brief tour of the theatre world as Colonel Nathan Jessup in Shenanarts production of "A Few Good Men".
There will also be an update on Bill's run for the Presidency. (He should have won the election by then). Bill is running under the "Coffee Party" platform". He's going to make members of Congress drink coffee and not be able to go to the restroom until they "work it out".
November's show will also feature regular audience participation segments "You can sound like a Cat" and "You can be on a Talk Show".  An update on the "Doom's Day Festival" will also be spoken about during the show.
More at www.WayneTheatre.org.