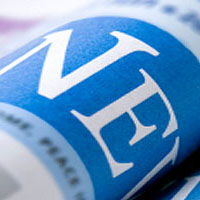 The Fifth District Republican Committee voted 19-16 on Saturday in favor of a convention method to nominate the Republican candidate to represent the party in Congress in the 2016 general election.
After a series of impassioned speeches on each side of the debate, a convention was chosen by voice vote.
The convention date has been set for May 14
Statement by candidate Andrew Griffin:
"I am disappointed by today's decision. This is not Tammany Hall and by deciding not to hold an open voting process, the overwhelming majority of voters in Virginia's Fifth Congressional District have been boxed out of the electoral process. While I understand the benefits of a convention, I maintain that neither the candidates nor a small minority of politically active delegates should deprive legally registered voters from participating in the process. Further, I believe that a convention holds the candidates less accountable to reach out to ​the majority of residents thereby creating a more inclusive process.
"This decision sends the wrong message ​and lacks transparency ​ at a time when the average citizen feels forgotten by the leaders they have elected to office.
"However, I respect the decision of the party and look forward to spreading the message of conservative principles and fresh ideas through new leadership in the wake of this decision."