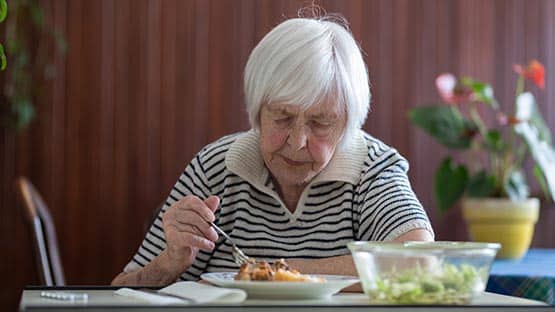 The Virginia Funders Network, in partnership with the Richmond Memorial Health Foundation, released a new report highlighting the need for the philanthropic community to support the growing population of older adults in Virginia.
"Virginia Philanthropy's Response to the Challenges Facing Older Adults" analyzes current work being done by funders to provide access to care, housing and resources for older Virginians, while also identifying where investments are needed to ensure older adults are able to age in place.
The report uses a field scan survey of 24 funders to see where opportunities, needs and gaps in funding exist. Funders often conduct field scans to help understand the terrain of existing funding, provide updates about ongoing projects and identify new strategies that are most effective.
"We were happy to see there's a lot of great innovative work being done across Virginia to support older adults," said Bess Littlefield, CEO of VFN. "Funders are supporting projects for home repairs, clinics, food security and fuel assistance.
"But it's also clear there's a lot more we should be doing to help address inequitable systems that determine the lifespan and overall quality of life for older adults, especially in areas with limited access to social services," said Littlefield. "This report should be a wake-up call for philanthropy to do our part.
"We cannot overlook the disparities in services and funding provided for older people who call Virginia home," said Littlefield. "There are many ways for funders to make greater strides through strategic investments, funding deployment, policy and advocacy. VFN encourages funders to collaborate, learn from each other and scale up this work to close the gaps."
Breaking it down
According to the U.S. Census, there are nearly 1.5 million adults in Virginia aged 60 and older.
By 2030, there will be more than two million adults living in the Commonwealth over 60 years of age, representing 20 percent of the state's population.
Less than 2 percent of philanthropic funding nationally goes to support traditional age-related services.
In a resource-constrained world, older adults are not valued in the same way as other age groups, especially children and youth, according to funders.
The AARP estimates that, nationally, 77 percent of people over the age of 50 wish to remain in their own homes as they age. However, that goal is often difficult to achieve because of financial hardship, physical and mental health and unstable housing. Additional challenges include lack of access to information on available services, limited home care workforce, insufficient Medicaid reimbursement, housing and home repair, mobility and social isolation.
These issues are even greater for communities whose needs have not been adequately addressed in the past, including LGBTQ+ individuals, non-English speakers, historically marginalized Black and Brown communities, immigrant and refugee communities, rural Virginians and persons experiencing homelessness.