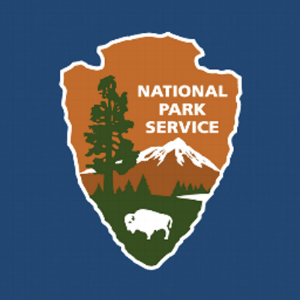 The National Park Service invites the public to attend the 2018 Blue Ridge Parkway Season Preview, a showcase of upcoming Parkway activities and projects. The event takes place on Wednesday, February 28, from 4:00 to 7:00 p.m. at the Folk Art Center, Milepost 382, on the Parkway.
Parkway staff will provide a "behind the scenes" look into projects and operations to promote awareness and understanding among Parkway communities, neighbors and visitors of the National Park Service's stewardship mission.
The event will highlight over 20 initiatives organized into information stations. Park staff will be available at each station to answer questions and discuss projects such as restoration of historic facilities including Manor House and Bluffs Coffee Shop, upcoming pavement preservation projects, vista management, resource education initiatives, and more.
"We're excited to welcome park neighbors, visitors, and all those who love this place, to spend time learning about how our management decisions today translate into projects that protect our resources and enhance visitor experiences for years to come," said J.D. Lee, incoming Parkway Superintendent. "This is the first event of its kind for us, and we see it as an important outreach opportunity and model for building meaningful relationships with park stewards."
Representatives from Parkway partner groups including the Blue Ridge National Heritage Area, Blue Ridge Parkway Foundation, Friends of the Blue Ridge Parkway and other non-profits who support the Parkway will also be on hand to discuss the roles each group plays and how to get involved in this work.
The Blue Ridge Parkway's mission, as one of over 400 units of the National Park Service, is to protect a vast array of natural and cultural resources across the park while at the same time providing opportunities for education, enjoyment and inspiration for this and future generations. In order to maintain and manage these resources, numerous projects are identified and implemented each year across the 469-mile Parkway.  The February 28 event invites the public to share in this stewardship mission.
2018 Blue Ridge Parkway Season Preview
When: 4-7 p.m., Wednesday, February 28
Where: Folk Art Center, Milepost 382 – Blue Ridge Parkway, Asheville
More Information: www.nps.gov/blri