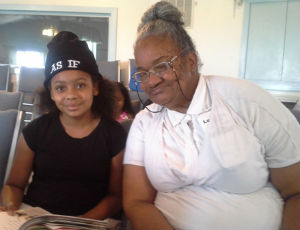 PRSC members and children from Roberta Webb Child Care Center took an hour to read together on Monday, July 7.
We matched the abilities of both the Seniors and the children to create groups where the children could read to Seniors or vice versa. This interaction was a very positive experience not only for the Seniors who were very happy to meet the children but also for the children.
Deanna Reed, Roberta Webb Child Care Summer Program Coordinator, spoke about how pleased she was that we could interact as most of these children don't interact with people of the seniors'age, because their grandparents are often in their 50s or 60s.
More online at www.PriceRotarySeniorCenter.org.