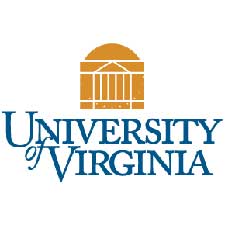 President Obama last week nominated Michael F. Suarez, director of the Rare Book School and University Professor at the University of Virginia, to serve on the National Council on the Humanities, the advisory board of the National Endowment for the Humanities.
The council comprises 26 distinguished private citizens appointed by the president and confirmed by the Senate, with each member serving staggered six-year terms. Suarez is one of four nominees.
Suarez, director of the Rare Book School since September 2009 and also a Jesuit priest, holds four master's degrees (two each in English and theology) and a D.Phil. in English from the University of Oxford. Before coming to U.Va., he held a joint appointment at Fordham University and as a fellow and tutor in English at Campion Hall at Oxford.
He teaches in U.Va.'s Department of English and has written widely on 18th-century English literature, bibliography and book history. He delivered the annual Lyell Lectures in Bibliography at Oxford earlier this year. He was invited by U.Va. students to deliver a "Last Lecture" and participate in the student-organized Flash Seminars several years ago.
Since 2010, Suarez has served as editor-in-chief of Oxford Scholarly Editions Online. His recent books include "The Cambridge History of the Book in Britain, Volume V, 1695-1830" (Cambridge University Press, 2009), co-edited with Michael Turner; and "The Oxford Companion to the Book" (Oxford University Press, 2010), a million-word reference work co-edited with H. R. Woudhuysen. "The Book: A Global History," also co-edited with Woudhuysen, came out in 2013. In 2014, Oxford University Press published his edition of "The Dublin Notebook," co-edited with Lesley Higgins, in the "Collected Works of Gerard Manley Hopkins."
Suarez has held research fellowships at the Radcliffe Institute for Advanced Study at Harvard University, the National Endowment for the Humanities, the American Council of Learned Societies and the Folger Shakespeare Library.
About Rare Book School
Rare Book School provides continuing-education opportunities for students from all disciplines and levels to study the history of written, printed and digital materials with leading scholars and professionals in the fields of bibliography, librarianship, book history, manuscript studies and the digital humanities. Founded in 1983, the Rare Book School, a not-for-profit educational organization, moved to U.Va. in 1992.
– Source: University of Virginia