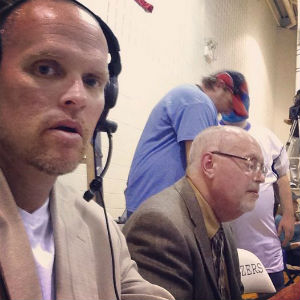 It's moving weekend in the NFL playoffs, with four scintillating divisional-round matchups, capped by the 2015 college football national championship game pitting #2 Oregon and #4 Ohio State.
Augusta Free Press editor Chris Graham breaks down the big three-day weekend of football action with host Jim Bresnahan on WREL-1450AM in Lexington.
Tune in to hear the two upset specials in the NFL playoffs from Chris, and to also get his early read on the Oregon-Ohio State matchup.
The segment then turns to college basketball to examine the first week of games in the ACC.
Listen