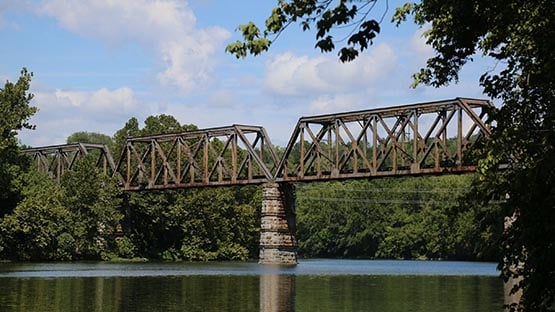 The Shenandoah Rail Trail Partnership continues to work to secure funding to acquire, design and construct a 48.5-mile trail between the Town of Broadway in Rockingham County and the Town of Front Royal in Warren County.
The Partnership recently secured a $3 million Congressional earmark for partial design and engineering work associated with the trail.
In 2022, the Commonwealth Transportation Board allocated $1 million to the Virginia Department of Transportation to finalize the full scope, schedule and cost estimate to design, engineer and construct the trail. The Commonwealth is evaluating how it may acquire the out-of-service Norfolk Southern rail corridor.
The vision is to transform an unused single-track railroad corridor into a multi-use trail re-connecting communities, businesses, schools and cultural and historic resources.
The Partnership includes an 18-member coalition of towns, counties, planning district commissions and several nonprofits who share the vision.
Community input meetings are planned in 2023 in Front Royal, Strasburg, Toms Brook, Woodstock, Edinburg, Mount Jackson, New Market, Timberville and Broadway.
For more information, visit www.shenandoahrailtrail.org.