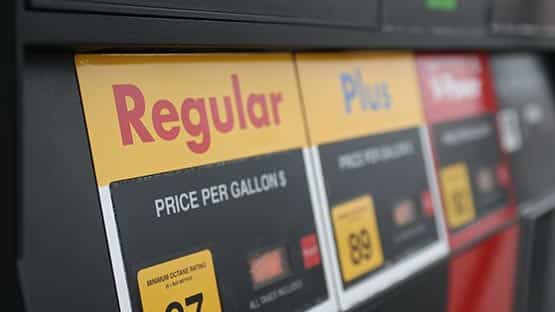 Gas prices nationwide are up another 9.7 cents per gallon this week, to $3.49 per gallon, according to data from GasBuddy.
Prices at the pump are up 33.3 cents per gallon over the past month nationally.
Virginia's average price Monday morning was at $3.41 per gallon, up 7.1 cents per gallon over a week ago.
Diesel is up 5.4 cents per gallon over the past week is averages $4.65 per gallon.
The factors playing into the recent trend of price increases include continued refinery issues from the December cold snap and the upcoming annual change in refinery maintenance, according to Patrick De Haan, head of petroleum analysis at GasBuddy.
"There appears to be little good news on the gas price front, with prices unlikely to turn around any time soon," De Haan said. "Because of the surge in prices last spring, many refineries that had planned maintenance deferred maintenance until 2023. With the can kicked to this year, we may have similar challenges producing enough refined products to meet demand, especially with the European Union cutting off refined products from Russia starting Feb. 5."