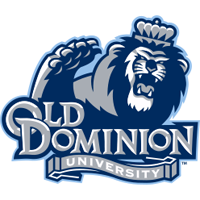 Old Dominion University athletics announced Monday a five-year partnership naming Under Armour (NYSE:UA) the official outfitter of ODU football and the men's and women's basketball programs, beginning September 1, 2015.
Old Dominion becomes the first Conference USA school to partner with Under Armour. The global performance brand also has partnerships with schools such as the University of Maryland, Notre Dame, Auburn, South Carolina, U.S. Naval Academy, Northwestern, Boston College, and Texas Tech.
"We are thrilled to be one of Under Armour's newest intercollegiate athletic partners. Under Armour is a rapidly growing brand known for its cutting edge innovation, creative and bold design, and high quality performance standards. They are a product and a brand that is sought after by highly skilled and talented athletes worldwide," said ODU Director of Athletics Dr. Wood Selig.
"The visibility of FBS football, our recent Top 25 ranking in men's basketball, and C-USA's extensive TV partnerships with nationwide coverage provides a platform for our university and athletic department to elevate itself. We value our opportunity to partner with Under Armour to further amplify our athletic programs," adds Selig.
The Monarch football team will compete in Under Armour uniforms and footwear for the first time at their opening game on Sept. 5 at Eastern Michigan.
"Under Armour is excited to add Old Dominion University to our growing roster of NCAA partners," said Nick Carparelli, Senior Director, College Sports, Under Armour. "We look forward to providing best-in-class, innovative products to their student-athletes and athletic department as they continue to drive for success."