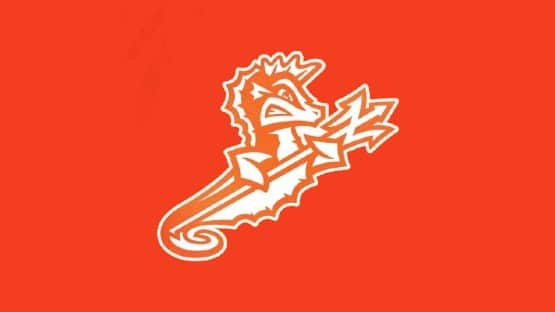 The Norfolk Tides (68-41) fell to the Jacksonville Jumbo Shrimp (52-57), 3-2, on Wednesday night at 121 Financial Ballpark.
Norfolk, the Triple-A affiliate of the Baltimore Orioles, struck first when Josh Lester belted a solo shot in the second inning over the left field wall. They added another in the third when Joey Ortiz knocked an RBI infield single to go up 2-0.
Back-to-back International League Pitcher of the Week Chayce McDermott made the start for Norfolk tonight. He exited as the winning pitcher of record, going 5.0 innings and allowed one run on two hits and no walks while striking out six. The lone run McDermott surrendered was in the fourth when Austin Allen knocked a sacrifice fly to put the game at 2-1.
Austin Voth relieved McDermott on a rehab assignment. He tossed 2.0 scoreless innings, striking out five and earned a hold. That helped Norfolk maintain a 2-1 lead into the bottom of the eighth.
That's when Jacksonville, the Triple-A affiliate of the Miami Marlins, took their first lead off the game. After Troy Johnston walked, Allen launched what would be the game-winning home run for the Jumbo Shrimp, clinching a 3-2 victory.
The Tides continue their two-week road trip tomorrow night, with first pitch at 7:05 p.m. Norfolk is scheduled to throw LHP Cade Povich (0-0, 5.40) while Jacksonville has LHP Daniel Castano (1-0, 2.83) listed as their starter.