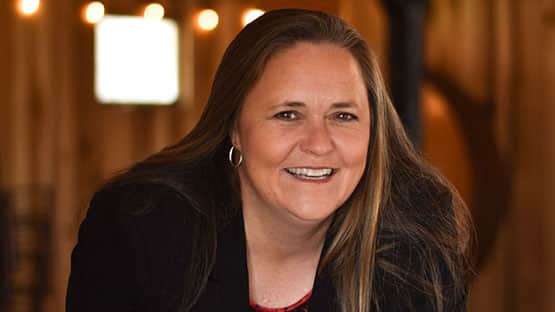 New Dominion Bookshop will host a book talk and signing with author and large animal veterinarian Melinda McCall on Friday, Sept. 8, at 7 p.m.
McCall will be sharing stories and wisdom from her new book, Driving Home Naked: And Other Misadventures of a Country Veterinarian, from She Writes Press.
This in-person event is free to attend and open to the public.
As a child growing up on a dairy farm in the foothills of the Appalachian Mountains, McCall was discouraged from pursuing her dream of becoming a large animal veterinarian.
Ride along in the vet truck with her as she defies the odds and builds a thriving rural veterinary practice in Central Virginia. Known as "Dr. Melinda," she fearlessly confronts any obstacle in her path and builds her empire from the ground up with an all-female foundation. Her determination and grit propel her to achieve her dreams with humor and kindness, as she inspires the next generation along the way.
McCall was born and raised on a dairy farm nestled in the mountains of Southwest Virginia.
She earned a BS in biology from Queens University and a doctor of veterinary medicine from Virginia-Maryland College of Veterinary Medicine.
She and her all-female staff specialize in beef and dairy cattle herds, small ruminants, swine and camelids.
She resides in Louisa.
New Dominion Bookshop is located at 404 E. Main St.
For more information, visit ndbookshop.com.