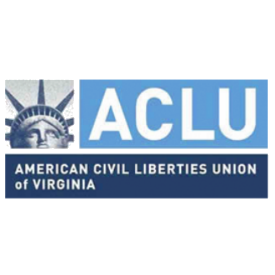 Local, elected prosecutors in Virginia hold tremendous influence over the criminal justice system but face few challenges to their authority, according to a new report from the ACLU of Virginia.
The report, titled "Unparalleled Power," found that Commonwealth's attorneys (CAs) in Virginia ran for office uncontested in 72 percent of elections from 2005-15. Of Virginia's 120 localities in which CAs are elected every four years, 40 percent did not have a single contested race during the same 10-year period.
"Only CAs have the authority to decide how many charges a person will face at trial and whether those charges will carry mandatory minimum sentences," the report states. Because the vast majority of criminal cases are resolved by plea bargains, a prosecutor is more likely to decide a criminal defendant's fate than a judge or jury."
Once elected, local prosecutors often stay in office for decades, wielding broad discretion in how cases are handled while also lobbying aggressively against reforms to the criminal justice system that polls show the public supports. Several local CAs have held the same office for more than 40 years, with one in six having been in office for more than 20 years.
Further, CA elections are held along with those for other local offices in off-off-year elections, meaning there are no federal or state-wide races on the ballot. An analysis of off-off-year CA elections compared to those held in other years shows voter participation can more than double when there are other, more prominent races helping to drive turnout.
The report seeks to educate the public about the many criminal justice initiatives over which CAs hold sway, encourage more candidates to seek office and help potential voters understand what questions to ask those candidates to inform decisions at the polls.
"The interactions between CAs and the voters who put them in office may decide whether Virginia enacts meaningful criminal justice reforms," the report concludes. "By engaging with CAs, cultivating reform-minded candidates, and showing up at the polls, voters can reclaim the power and change a broken criminal justice system."