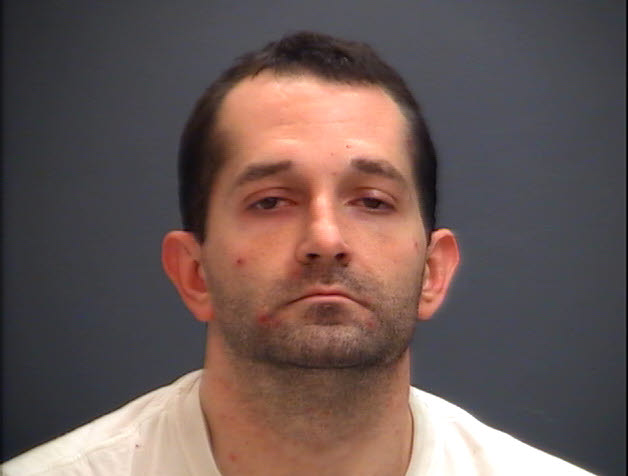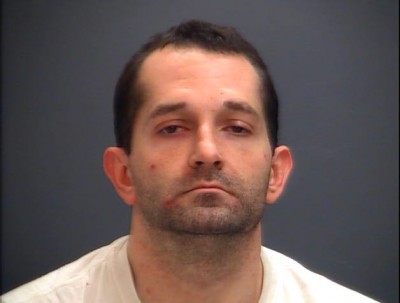 The Waynesboro Police Department arrested a Nelson County man Friday evening after he stole items from Walmart and fled before officers arrived.  He was later found hiding in the men's room of a nearby restaurant.
Richard Daniel Acord, 31 years old of Lovingston, faces three charges including drugs and theft offenses after police caught up with him in the Ruby Tuesday bathroom.
On Friday at approximately 5 p.m., officers responded to Walmart, 116 Lucy Lane, for a report of a male shoplifter who had run from the store with the store's loss prevention officer in hot pursuit.  While officers were still en route, they were advised that the suspect was throwing suspected drugs and rifle shells from his pockets.  Officers met up with the loss prevention officer near the Verizon store, 1801 Rosser Avenue, where the suspect had discarded a baggie of white crystal substance.
The LP staff told the officers that the suspect stole approximately $60 in computer accessories and was able to furnish them with the suspect's description.
While officers were checking the area, an employee with Ruby Tuesday, 1941 Rosser Avenue, flagged down one of them and explained that a suspicious man had entered the restaurant and went straight to the men's room.  He was out of breath and sweaty.  The officer located Acord sitting on the toilet in the men's room.  He was later identified by Walmart LP staff as the shoplifter who ran from them about 17 minutes earlier.
Officers recovered methamphetamine and five .270 rifle shells that Acord had ditched during the foot chase.  He faces the following charges:
Possession of Ammunition by a Convicted Felon (f)
Possession of Methamphetamine (f)
Shoplifting/2nd Offense (m)
He is being held without bond at Middle River Regional Jail.