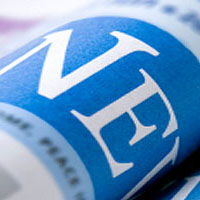 In Defense of Animals (IDA), an international animal protection organization, released today its list of the Ten Worst Zoos for Elephants for 2014. This marks IDA's eleventh-year of exposing the excessive suffering endured by elephants in North American zoos – in what is being called the "Terrible Ten" – as well as Dishonorable Mentions and Hall of Shame inductees.
"IDA's 2015 list spotlights zoos representing the most appalling conditions for elephants, emphasizing an extended and egregious history of disregard for elephant care standards and science," said Toni Frohoff, Ph.D., Elephant & Cetacean Scientist for IDA. "Conservation cannot be used as an excuse for cruelty, especially when we know that elephants bred in captivity will not be released to the wild. The tens of millions of dollars spent keeping elephants in zoos could be used more wisely and compassionately for real conservation."
The Ten Worst Zoos for Elephants list also highlights elephants sentenced to solitary suffering for years, and those enduring extreme confinement, hypothermia and frostbite, abuse with bullhooks, being used as living "car washes", painful captivity-related diseases, and extreme psychological traumatization. As a result of these conditions, elephants in zoos are dying prematurely. Frohoff concluded, "At a time of greater awareness of the plight of elephants in the wild, who are dying for the illegal ivory trade, it is shocking that captive elephants continue to suffer and die prematurely at the very zoos that are claiming to help save these species. The public has a right to know what is really happening to elephants in zoos and the fallacy behind zoos 'conservation' claims. It is time to stop keeping elephants in zoos."
Natural Bridge Zoo: Roadside Atrocity. Making its first appearance on IDA's Ten Worst Zoos for Elephants list with a straight-to-the-top (or is that the bottom?) entrance, this largely overlooked zoo has got it all wrong. It keeps a lone female African elephant, Asha, who has been without the company of other elephants for nearly a decade. Elephants are highly complex and social animals who naturally live in extended family networks, making it cruel to keep an elephant alone. Asha is forced to give rides in sweltering heat under threat of physical abuse from bullhook-wielding handlers. The bullhook is a steel-tipped baton with a hook at the end that is used to control elephants through fear and painful punishment.
Natural Bridge Zoo elephant handlers are so brazen in the use of their bullhooks that members of the public complained after seeing Asha cruelly and repeatedly jabbed in the mouth with it. In the off-season, Asha spends the freezing, snowy Virginia winters alone in a barren barn, chained to a concrete floor. Asha's profound deprivation is evident in her repetitive swaying back and forth, an abnormal behavior indicative of poor welfare. In the past, the U.S. Department of Agriculture has fined this dreadful roadside zoo for violations of the Animal Welfare Act. At IDA, we can confidently say that the Natural Bridge Zoo has outdone itself when it comes to keeping an elephant in the most atrocious of conditions.
In addition, Edmonton Park Zoo (Canada) became the newest inductee into IDA's Hall of Shame, a distinction reserved for the worst repeat offenders. The Woodland Park Zoo (Seattle) earned IDA's Dishonorable Mention for denying their elephants a most honorable opportunity.
For a detailed list of all entries, please visit: www.idausa.org/2014-Ten-Worst-Zoos-for-Elephants