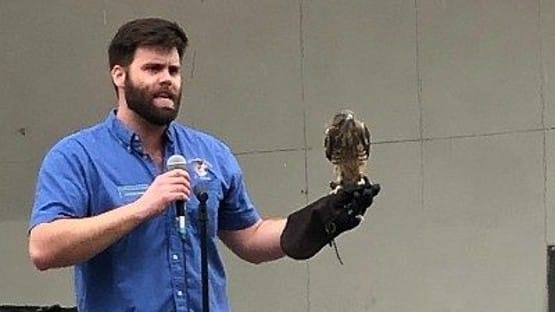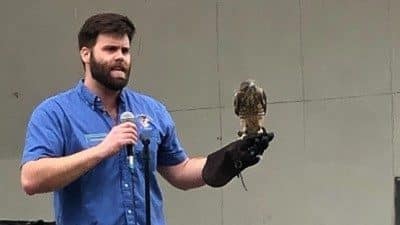 Earth Day Staunton celebrates 17 years this Saturday with the theme "Plant LOCAL, think GLOBAL. Garden for Nature."
This year's event will be held 11 a.m. to 3 p.m. in the Gypsy Hill Park gymnasium, in preparation of the forecast calling for rain and wind.
"One of the biggest concerns for the environment is we're losing our bees," said Caroline Sheridan, founder and co-chair of Earth Day Staunton. Sheridan is also a member of the board and secretary of Shenandoah Green, which organizes the educational event.
Shenandoah Green partners with Augusta Bird Club, Staunton Parks & Recreation, Valley Conservation Council and Friends of the Middle River.
Earth Day Staunton is a kid-friendly, hands-on event for the entire family to enjoy.
Sheridan said that humans can help bees by rebuilding the food chain for wildlife and planting native plants, trees and flowers, which will be available for free and for purchase on Saturday.
"It's just something we all can do because so much of the Earth is occupied by humans," Sheridan said.
Humans cannot create enough parks to protect wildlife.
"We have to help them out," she said.
Virginia Gov. Glenn Youngkin designated April as the month for native gardening. Sheridan said she thinks the public is starting to become aware of the importance of native gardening, and Saturday's event will provide them the tools.
Sheridan, who holds a bachelor's degree in Natural Resources form the University of Michigan, has always been interested in preservation and observation of nature. The first national Earth Day was held in 1970.
"I have just always loved nature."
On Saturday, non-profit and government organizations will be on hand with information and exhibits.
Food trucks will also be available.
The Wildlife Center of Virginia will have animals and information to share with the public.
Sheridan said composting services will be available for food waste.
"So much food ends up in the landfill, which creates methane," Sheridan said. Shenandoah Green provides composting services in Staunton.
Sheridan said that individuals often ask "What can we do to help the environment?"
"We have lots of things that we can do," she said.
A community group will perform "The Lorax" on Saturday with audience participation.
The local Shenandoah chapter of the Virginia Native Plant Society will launch their guide of native plants on Saturday.