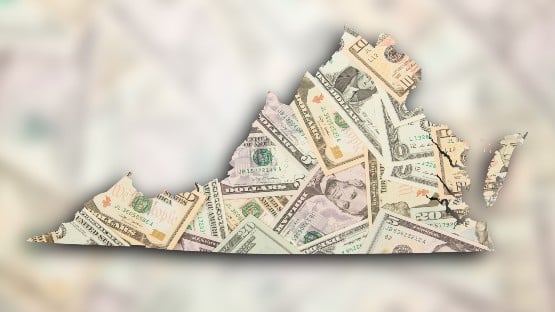 Four Industrial Revitalization Fund (IRF) grants have been awarded in the amount of $8,250,000 to the city of Staunton and towns of Abingdon, Cape Charles and Bluefield.
The Arcadia Project in Staunton was awarded $1.5 million.
The town of Abingdon was awarded $5 million for Ignited and Ready, the town of Cape Charles $1 million for rehabilitation of Cape Charles Elementary school and the town of Bluefield will receive $750,000 for Thistle Industrial Complex.
The projects, which align with local and regional economic development strategies, will support community revitalization, industrial site development, childcare center and workforce development. The funding will create 125 jobs and leverage an additional $20 million in public and private investment.
"These remarkable projects are breathing new life into dilapidated structures that have hindered our economic progress, transforming them into vibrant small businesses and symbols of community pride," Gov. Glenn Youngkin said of the award funding. "By harnessing the power of IRF grants, we are making strategic investments in the infrastructure, economy and vibrancy of Virginia and showcasing why Virginia is the place to live, work and do business."
IRF is targeted toward vacant non-residential structures whose poor condition creates physical and economic blight to the surrounding area. Projects are reviewed and evaluated competitively and emphasis is placed on projects with a high level of blight, identification of impediments to economic development efforts, alignment with regional or local strategies, availability of matching resources, the level of community distress and an identified and feasible end use.
"The revitalization of neglected structures is instrumental in driving economic growth and fostering thriving communities," Secretary of Commerce and Trade Caren Merrick said. "As we announce these grants, we recognize their critical role in catalyzing regional partnerships and driving economic development."
The IRF program has funded 67 projects since 2012, which generated more than $208 million in other public and private investment and resulted in the creation of more than 1,100 jobs across the Commonwealth.