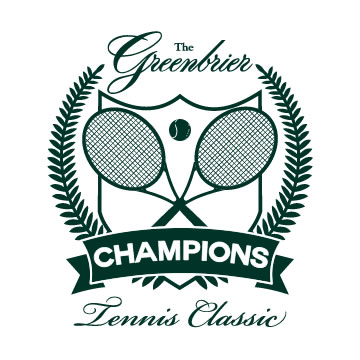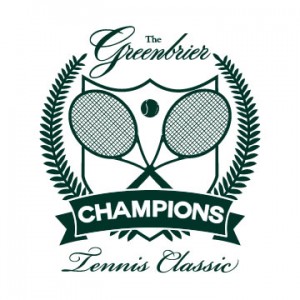 The Greenbrier hosted the third annual star-studded Greenbrier Champions Tennis Classic last weekend, with Andy Roddick emerging victorious in his singles match against Ryan Harrison (6-4, 6-3), Pete Sampras prevailing by winning two sets to one over John McEnroe (4-6, 6-3, 10-6), and Sampras and McEnroe defeating the younger crew (Roddick and Harrison) in a doubles face-off (6-4, 7-6).
The two-day event, which drew crowds of tennis aficionados along with golf legend Arnold Palmer to this historic American destination resort in the foothills of West Virginia's Allegheny Mountains, kicked off on Saturday with two singles matches, which pitted Tennis Hall of Famer (and The Greenbrier's Tennis Pro Emeritus) Pete Sampras against tennis legend John McEnroe, and retired champion Andy Roddick against the rising professional tennis star Ryan Harrison.
Throughout the matches the crowd was entertained with playful antics from those on the court, from Harrison stepping in as a ball boy during the Sampras vs. McEnroe singles match, to ongoing jokes about a ball boy sharing the same name as Sampras. After a wrong call of foot fault, the tennis stars kept the audience laughing with McEnroe exclaiming to the line judge, "You cannot be serious!" and Roddick responding, "Is that a contractual obligation to say that?" The event closed with an exciting doubles match, with Sampras and McEnroe coming out on top for the second year in a row.
Both of the newcomers to The Greenbrier Tennis Classic expressed their admiration for the estate and West Virginia. "This is my first time in West Virginia, and it's awesome," said Roddick. "It is obviously beautiful here," Harrison added.
For more about The Greenbrier Champions Tennis Classic, please visit: http://greenbrier.com/tennisclassic.   For more about The Greenbrier resort, please visit: www.greenbrier.com. And follow The Greenbrier resort on Twitter at @The_Greenbrier.